New to Hugo?
Please check the Official Hugo Documentation.
You can also check this Video Tutorials
Or you can check our Hugo Guide.
If you don't want to manage Hugo locally, then you can skip this process and visit the next page
Create A New Project
Open Terminal and go to the location where you want to run your site.

Create a new site with this command. It will add a folder with your PROJECT NAME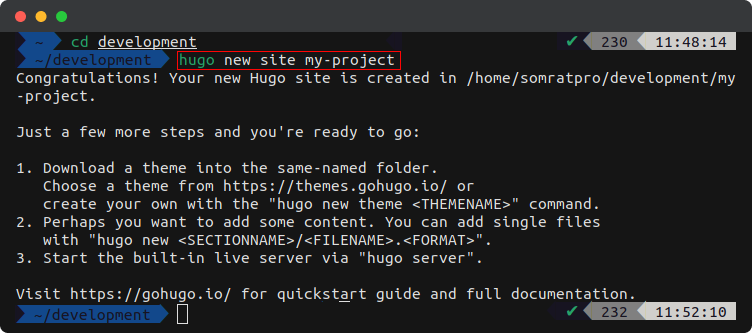 Setup Your Project With SITENAME
Unzip the downloaded file, and you will get SITENAME in the themes folder.

Copy the themes/wishfund-hugo into the my-project/themes folder so that you end up with a folder structure like my-project/themes/wishfund-hugo/

Copy all files from the exampleSite folder into the project directory ( my-project/ ). It overwrites existing files and folders. You can delete the exampleSite folder afterward.

Go to the project directory (In our case, it's my-project).

Run Hugo to serve your project.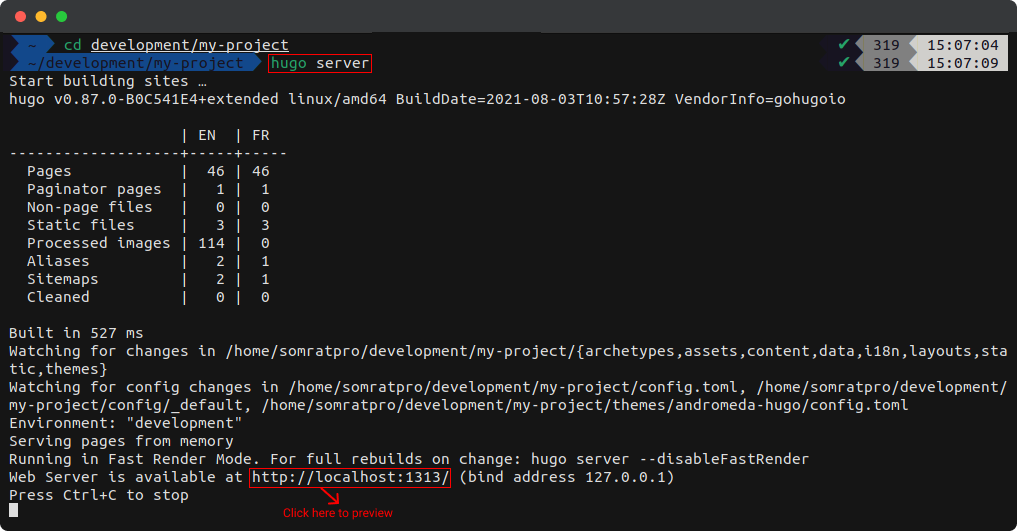 Now, you get a generated URL and open it in your browser. The default URL looks like this localhost:1313.
If your website doesn't serve in your localhost, then check the theme name is correct in Wishfund Hugo ThemeDIR file. Then run hugo server command again.
Video documentation
Here is a video tutorial that might help you to set up your project. We used our Biztrox theme as an example.
video documentation
If you don't understand the theme setup steps, you can follow this video documentation.